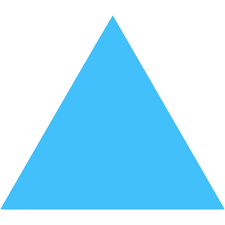 Live Celtic Cross Spread using Zoom, Skype, or FaceTime in two different timeframes:
30-Minute or 60-Minute Video Tarot Reading
The Celtic Cross uses a specific set of aspects about the question or concern --  associated with each position in the spread:
Card 1: The Present
This card indicates what is happening to you currently. It also reflects  your mental state and how you may perceive or interpret the situation surrounding your concern. 

Card 2: The Issue/Challenge/Problem
This card represents the immediate challenge or problem you face. If resolved, this is the thing that could make life much easier for you because it would "solve" the "problem." 

Card 3: The Past
This card indicates events that have occurred and had impact on or led to present situation. This card may also indicate origin information about the problem. 

Card 4: The Future
This card represents what is likely to occur in the near future -- several weeks or months, depending on how rapidly events may unfold. This is the "immediate" future influence -- not the final resolution or outcome.

Card 5: Above
This card indicates your goal, what you aspire to, or hope the outcome will be. It indicates most what you would like to see happen, whether this is realistic or not. It most reflects your "wish" about the situation. 

Card 6: Below
This card reflects the elements in your subconscious, the things that impact the situation coming from you. It also points to the origin of the foundation, especially concerning your part in it. It can also reflect your attitudes or prevailing beliefs about the situation -- it can indicate what you "really feel" about the situation, and in that way it can be read with Card 5, which indicates your more outward or consciously expressed "wish" about the situation. This may be something that you say "oh, yes, that is a feeling I have," or you may find this card quite puzzling. It may bring something previously subconscious to your awareness.
Card 7: Advice
The advice card considers what is going on and represents a most practical "recommendation" or "advice" about action to be taken -- either by your or someone else -- that will affect the situation or problem.
Card 8: External Influences
This card indicates people, feelings/energy or events that will come to bear on the situation -- especially those things that are out of your control. 
Card 9: Hopes And/Or Fears
Hopes and fears are closely intertwined, and this card can be very revealing. It may indicate something that you consciously hope will happen, and bear similarity to Card 4, Above, or it may represent your fear or another feeling about the the outcome, which will enlarge or add more meaning to Card 4. 

Card 10: Outcome
This card represents the overall direction of the situation or problem, how the "prevailing wind" is blowing, and how the issue will most likely be resolved. Its meaning is based on you continuing your current course of action.  If this card is distinctly unfavorable or undesirable, this can signal that a change in your course of action would be most helpful to bring about a different outcome. 
Ask Your Question Type your question or concern in the "Add a note to your order" field on the Your Cart page.  
Before We Meet I will respond to your order to clarify your question, confirm which online conferencing service we should use (Zoom, Skype or FaceTime), and be sure everything is understood before we meet virtually for your Tarot reading.
Scheduling Options If you don't see a date and time for your reading that fits your schedule, before you place your order, use my Contact Page to send me a message and we can find a date and time that will work. 
After completing your order, you will receive a confirmation from "Sesami," because I use the Sesami system to schedule calendar appointments.
If you have any questions before your session, please contact me using my Contact Page or by email (roland@integritytarotconsulting.com)
Skype is a registered trademark of Microsoft. FaceTime is a registered trademark of Apple Corporation.  Zoom is a mark of Zoom Video Communications.